The current position: Home > Products Center > Industrial LCD driver board > 2662 Industrial LCD driver board
2662 Industrial LCD driver board
2020-12-03 16:32:53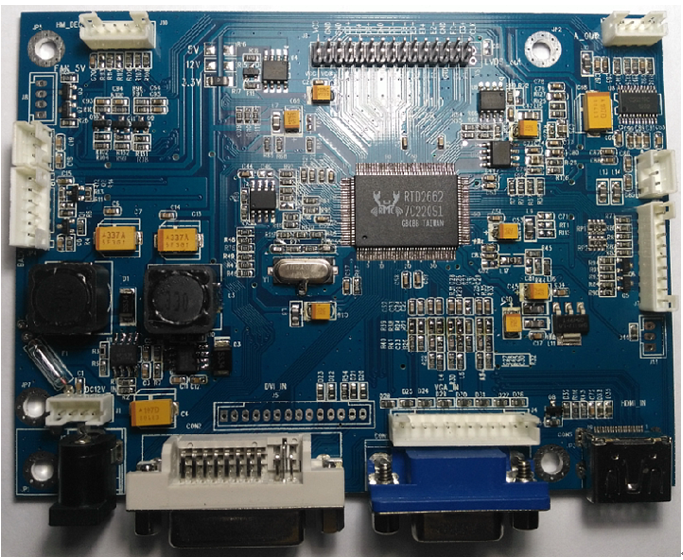 Product features:
It is used in rail transit, ATM equipment, machinery manufacturing equipment, military equipment, ship equipment, and other harsh environment and long-term use of equipment.
Maximum supported resolution: 1920 * 1080
Wide temperature design: - 30 ~ 70c
Input interface: dc2.1 Fengwei terminal, VGA, DVI, HDMI, AV, BNC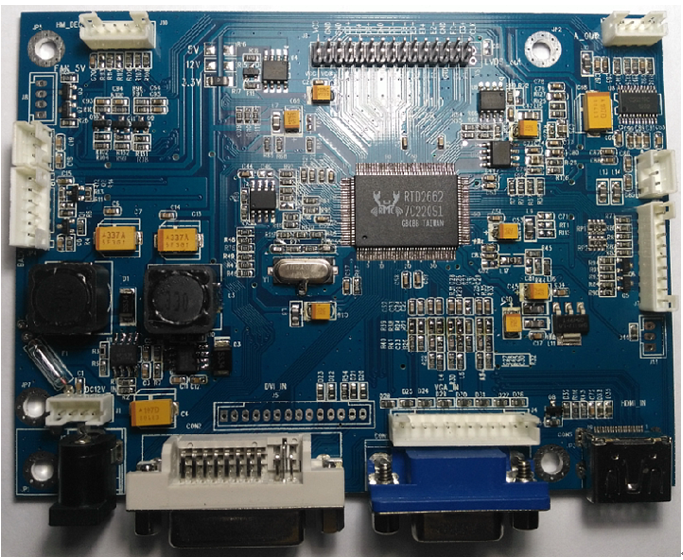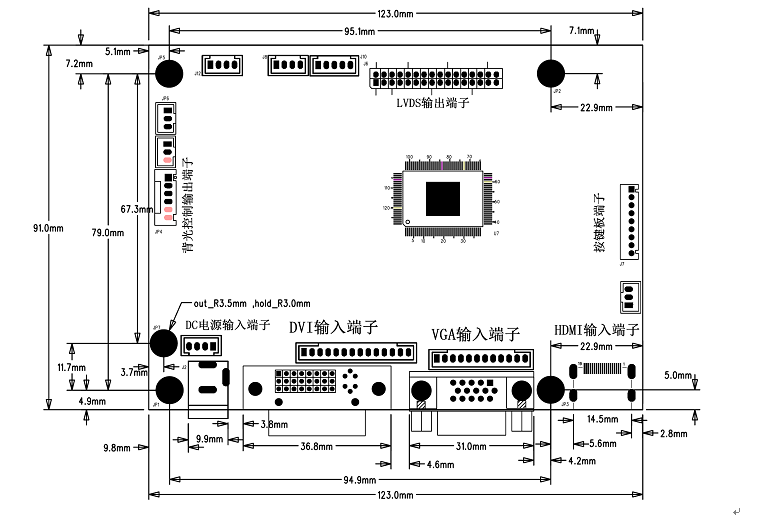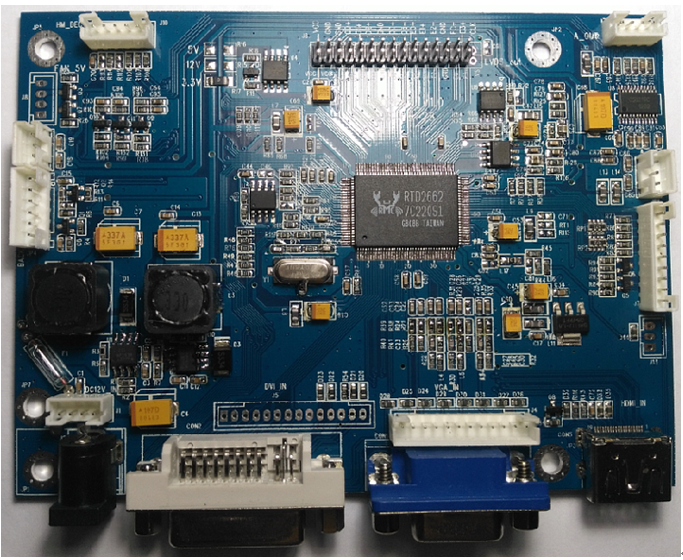 1. The input signal is computer analog RGB (VGA) / digital interface (DVI) / high definition interface HDMI (with audio) / analog CVBS (AV). The analog VGA supports input signal amplitude of 0.7vp-p, and supports separate line / field synchronization, composite synchronization and green synchronization;
2. The resolution of input signal can support 640 * 480 75Hz, 800 * 600 75Hz, 1024 * 768 75Hz, 1280 * 1024 75Hz, 1366 * 768 75Hz, 1680 * 1050 75Hz, 1600 * 1200 75Hz, 1920x1080 60Hz. It can scale the input signal from VGA to WUXGA in a large range, so as to achieve the best display.
3. The input power is 12V DC( Min:9V , Max:15V )The current is above 2.0A (the power consumption of the drive board itself is not more than 2W when the pure display is working, and other power consumption includes sound power amplifier, high-voltage board and LCD backlight, etc.). The selection of power input is determined according to different screens, and the larger the screen, the greater the power consumption;
4. The driving signal output to LCD supports TFT LCD with LVDS interface of single pixel 8-bit or 6-bit and LVDS interface of 8-bit or 6-bit of double pixel and TFT LCD of 6bit TTL interface, with display color up to 16.7 million colors;
5. Plug and play, in line with VESA DDC1 / 2B standard;
6. Flexible OSD menu adjustment can be made with 6-key keyboard, including brightness, contrast, phase, clock, image position, position of OSD menu itself, OSD menu language, color temperature, volume, factory reset, etc;
7. It can support most models of 42 inch and below digital TFT LCD produced by Au, LG Philips, Samsung, CPT, sharp, Chimei, fujistu, HannStar, Sanyo and other manufacturers. The LCD interface cable and software may need to be modified;
8. Support external stereo audio input, output stereo audio to speaker (support 2 * 3W_ 3R)。
9. Support controllable 5V fan power output
10. Support human body induction input, and automatically control the entry and exit of sleep
11. On board temperature monitoring function, automatically shut down when the temperature is too high
12. Support brightness sensing input, can automatically adjust the screen brightness.
CONTACT US
address:418, fuyuding building, Langshan 2nd Road, North District, high tech park, Nanshan District, Shenzhen
The phone:0755-22677437
phone:135-3018-4165