With the help of industrial automation [industrial
2020-12-03 14:54:44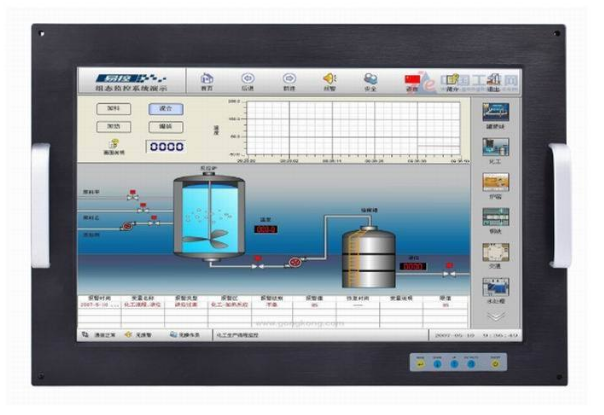 With the continuous growth of industrial automation and industrial control computer market, the composition of industrial automation control system is diversified. Under the trend of automatic automation transformation, each market presents a rapid growth and expansion mode.
Industrial control computer, that is, industrial control computer, in the operation of automatic production line, the automation control of each link is not only the application of automation software, but also an important part. It has important properties and characteristics of the computer, such as CP ∪, hard disk, memory, peripherals and interfaces, operating system, control network and protocol, computing power and friendly man-machine interface. The products and technologies of industrial control industry are very special and belong to intermediate products, which provide reliable, embedded and intelligent industrial computers for other industries.
The trend of automation begins with the re industrialization of European and American economic development. With the development trend of industrial manufacturing, it starts from the traditional human intensive manufacturing to automatic production. This process is long-term and cannot be completed in a short time. In the process of production transformation, some old automation production lines also need to be modernized to further promote the development of industrial automation control industry market.
Industrial control computer market ushers in new opportunities. In China's industrial control market, new industrial control products are constantly being developed and innovated to serve the majority of enterprises. Industrial robots, mobile terminal equipment, variable technology programmable controllers, etc., are constantly promoting the industrial control automation market. Industrial computers have important computer properties and characteristics, For example, there are computer CP ∪, hard disk, memory, interface, operating system, control network and management, computing ability and friendly man-machine interface. Industrial computer is a kind of tool which uses bus structure to test and control the production process, mechanical and electrical equipment and process equipment.
The market demand for this type of control equipment has increased. In recent years, the international FCS, DCS, PLC, IPC, NC and all kinds of embedded control devices are in rapid development. The market scale increases by 10% ~ 15% every year, and China's development speed is more than the world's. At present, the market scale of industrial computer in China is about 20 billion yuan. According to the 2011 market survey report, we have made in-depth research and Exploration on the downstream market segments, including OEM (numerical control machine tools, plastic machinery, textile machinery, electric cotton) (intelligent transportation, electric power, petroleum and petrochemical, steel and Taiwan gold), tertiary industry (military, financial, medical) and 11 consumer markets.
ABOUT
CONTACT US
address:418, fuyuding building, Langshan 2nd Road, North District, high tech park, Nanshan District, Shenzhen
The phone:0755-22677437
phone:135-3018-4165